WE ARE THE FUNDRAISING RADICALS
Purpose & Values
The Fundraising Radicals is a space for high-value fundraising.
Our programmes, courses, and content will engage, empower and equip YOU, with the knowledge and tools you need to fund your community, your charity, your cause, your change.
Whether you're based in Manila, Monrovia, or Melbourne.
GLOBAL
We share bold global and marginal perspectives on fundraising and leadership that challenge and inspire.
COMMUNITY
We are walking alongside and supporting an active global community of high-value fundraisers.
ACCESS
We share tools and knowledge so anyone, anywhere can turn their idea into a funded social impact.
FUTURE
We learn and look forward, so we can equip our community for the funding challenges and opportunities ahead.
SUSTAINABLE
Our commercial training partnerships deliver quality learning experiences, build our financial resilience, and fund our social impact.
EQUITY
We are bold, we are anti-racist, we are committed to social justice, global equity, decolonisation, and dismantling systems of oppression.
INTERNATIONAL FUNDRAISING INNOVATION CHALLENGE - WINNER!
The Global Radicals: Fundraising Leadership Programme was the highest-rated submission from the 2022/23 the Reimagining Fundraising evaluating panel. 
We're delighted to be working with CARE International to building a high-value fundraising community alongside staff based in the Global South.
CRAIG (FOUNDER)
I'll never forget how lost and overwhelmed I felt when I first started out in fundraising, nearly thirty years ago.
I had no clue where to start and no one to point me in the right direction. I made a lot of mistakes but learned a lot along the way, now I can help you set off in the right direction and shortcut your learning.
I believe that whoever you are, wherever you live, whatever your cause, you should have access to the knowledge and tools you need to get it funded.
So I have spent the last decade building the Fundraising Radicals, this community, these partnerships, and this content - because I want to create a truly global space where high-value fundraising knowledge, tools, ideas, and experiences, can be found and shared.
Ours is an imperfect solution in a complex and diverse sector, but we are learning and reflecting every day, so day-by-day this project becomes a little less imperfect!
I'm on a mission to help the world fundraise smarter - so you have the tools and knowledge you need to focus on the donations that will make the difference.
So you can spend less time on getting the funding in and more time doing all of the other important, world-changing things on your to-do list.
RURAL ROOTS
I grew up on a farm in rural north Northumberland (close to the Scottish border) in and around a little town called Wooler.
That explains the northern accent and my commitment to rural development. It also probably explains why I'm always happier in green places, than in cities.
FAMILY
My wife Loretta (she's the paediatric clinical psychologist who joined me on that bike ride) and my children, Noah (9) and Aria (7).
They all keep me grounded and on my toes. They all love distance running. I really don't (but I do love playing the guitar, tennis, hiking, & paddleboarding on the open sea!)
CYCLE AFRICA
I didn't even own a bicycle, but set up a charity and then cycled 17,000 kilometres from London in the UK to Cape Town in South Africa. Carrying all of our own camping and cooking stuff.
It took a year. It was humbling, hard, inspiring, and I'm really glad I don't have to do it again!
"Packed full of engaging and informative content, Craig's bite-sized videos throughout the chapters create a transformational journey for the learner."
Elise Chambers
Partnerships Manager, Hubbub Fundraising
"Craig is a rare breed of fundraising guide, one who only feels successful if he has transformed your fundraising income and sustainability. He is not a '5 %er'."
James Whiting
Former CEO, Malaria No More UK
"Craig, your programme challenged and energised me and our trustees - we have gone from raising zero to $5 million within one year and Myanmar's first Liberal Arts & Sciences University can now be built."
Dr Kyaw Moe Tun
President, Parami University, Myanmar
"I could not have realised this £11 million donation without your guidance and the understanding you brought about how fundraising really works."
Prof Eleanor Robson
Head of History, University College London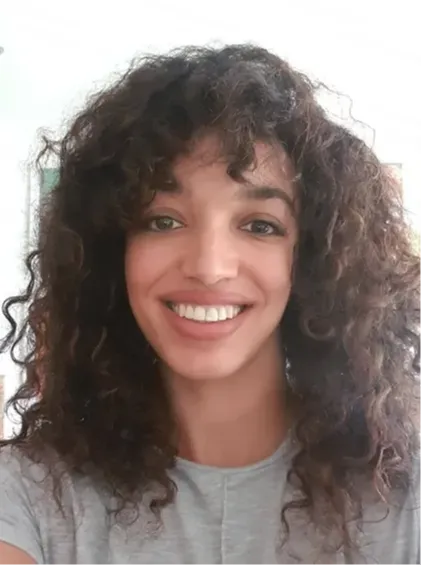 JESS (LEARNING & PARTNERSHIPS MANAGER)
Hey there, I'm Jess! If I had to pick one thing that defines me, it's my undying love for learning—I'm a lifelong learner through and through!
My early gigs as a youth worker and secondary school teacher in inner city schools in the UK taught me the value of different perspectives, ideas, and any chance to team up with fellow curious souls. And let me tell you, equity is a big deal for me—I'm always brushing up on how to create inclusive learning spaces.
After my teaching stint in the UK, I spent a solid decade diving headfirst into the world of humanitarian and domestic programming. My focus? Setting up education programmes in places hit hard by crises and in communities that are often left on the margins.
I've had the privilege to work with big international non-governmental organisations, as well as small grassroots and academic institutions in a whopping 15 countries. Those experiences have shaped my values, making me realise that we need to totally rethink social impact work. We've gotta challenge the barriers that keep folks closest to the issues from taking charge and accessing funding for real, transformative change.
Now, as the Learning and Partnerships Manager, I'm on a mission to turn our Fundraising Radicals community into THE place where you can come, learn, and connect with thousands of fellow changemakers.
CITY LIVING
I am proud to call Peckham, South East London home. It is home to people from all over the globe, and is the best place in London for Nigerian cuisine!
LANGUAGES
I've been fortunate to live in various locations, including the beautiful country of Wales. In the past, I was fluent in Welsh, which is a Celtic language and one of the oldest in Europe. Recently, I decided to sign up for Duolingo to refresh my French and Spanish skills, and one of my goals is to regain proficiency in Welsh.
STUDY
I just completed my PhD looking at colonial legacies, humanitarian aid and youth, working with 60 forcibly displaced young people living in Jordan, South Sudan and the UK. It convinced me more than ever that social impact work needs to radically change.
We have been working with the Scaling Up Nutrition Civil Society Network for nearly a decade. We're now embarking on a new ambitious chapter to offer free access to the Global Radicals community, courses, and content to every one of 4,000+ members across 70+ countries (in English, French, Spanish, and soon Arabic).
We are excited that CARE International has joined the Global Radicals - to explore how a global INGO can effectively build a vibrant community of global fundraisers and support the global shift of financial power towards the Global South. Thanks to their support we've been able to transform the quality and reach of the programme.
Join Us!
If you see your own values and purpose reflected in ours, and if what we're doing sounds interesting to you - either as a learner or a partner - and you'd like to find out more, please do get in touch, we'd love to hear from you!
Get In Touch