Fundraising
RADICALS
Equip yourself with the high-value fundraising knowledge and tools you've been searching for.
Enrol Now!
COURSE STRUCTURE
High-value fundraising is based on ten building blocks (hence the"Radicals") - you can use these building blocks to build a unique approach for your own high-value fundraising. 
The Radicals help to focus your fundraising hours on doing the right things (with the right people) to deliver donations and partnerships that really matter and will turn your idea into social impact.
This approach works worldwide; whether you are seeking to fundraise big donations from wealthy individuals in Manchester, companies in Manila, or private foundations in Melbourne.
#0
STEP INTO FUNDRAISING
In this free chapter, we'll explore the Fundraising Radicals, and guide you to complete your own one-page high-value fundraising plan (the Fundraising Dashboard).
#1
CASE FOR SUPPORT
Identify your fundraising priorities, explore the stories you will present to donors, build your first Case for Support, and use it to engage the people around you.
#2
DONOR GROUPS
This chapter takes a deep dive to understand your most likely future donors and their motivations. Donor Groups are a foundation of efficient high-value fundraising.
#3
VALUE PROPOSITIONS
How will you connect your funding priorities with your most likely donors? The powerful Fundraising Matrix will guide your first fundraising steps and conversations.
#4
NEW DONORS
Finding and engaging New Donors, is one of the most difficult things we do as fundraisers. We share proven tools and tactics that find serious donors and save your precious time.
#5
DONOR JOURNEYS
There are two sides to your fundraising - the internal side (your Donation System) and the external side (Donor Journey). We share the processes and actions that turn New Donors into donations.
#6
DONOR CONVERSATIONS
What should you say to donors and when, and how? This chapter is about exploring purposeful Donor Conversations and equipping you with the words to inform, involve, and inspire donors.
#7
RESOURCES
What and who are your most important fundraising resources? How can you maintain these resources? How will you build an annual cycle that informs, involves, and inspires donors on their journeys.
#8
PARTNERS
None of us can do fundraising alone. So, what partners will help us and make our fundraising possible? How will we find and engage them? How can we find balance and mutual value within our partnerships?
#9
INVESTMENT
Smart, direct, and timely investment into fundraising resources and partnerships is what will turn your ambition into a reality. So, how and when should you invest? How can you advocate for this investment?
#10
INCOME
The final building block (Radical) is Income, which is where most fundraising conversations (wrongly!) begin. So, after considering all of the above - how much can you raise? What are the barriers between you and your funding ambitions?
#11
RADICALS IN REAL LIFE
How can you put all of this into practice? We'll explore the challenges and opportunities of high-value fundraising and share practical tips for building a holistic and organic high-value fundraising operation. 
#12
FUNDRAISING LEADERSHIP
How can you empower and equip yourself and unleash your inner fundraising leader? We'll explore leadership skills and you'll hear from people who do this every day. We'll dive into trust-based leadership and how you can put these principles into practice.
"EXTRAS"
We'll invite you to live sessions, from understanding corporate partnerships, to working with wealthy individuals, and to fundraising leadership.
Plus, if there are missing sessions that will help your fundraising - let us know and we'll consider adding a new session to the programme!
WHO IS THIS COURSE FOR?
It's for people like you, who need funding to turn their idea into social impact.
RELUCTANT FUNDRAISERS
You never realised that fundraising would be something you'd have to do (on top of your main role). You're not sure where to start but want to make an impact. You're seeking clarity and confidence.
PROFESSIONAL FUNDRAISERS
You have recently started, or have been in a fundraising role for a few years. You want to broaden your practice, prepare yourself to lead fundraising, or move beyond the silos of corporate, major gifts, trusts, etc., towards a holistic approach of "high-value fundraising".
SMALL CHARITY LEADERS
Your charity operates on a shoestring and you can't invest in fundraising consultancy right now - but, you see the importance of partnerships, you are willing to learn, and committed to actively leading fundraising.
FIRST TIME FUNDRAISERS
This is your first fundraising adventure and with limited networks and reach you feel like you can't afford to get this wrong - so it's vital you set off in the right direction and do this well from the outset.
PEOPLE WITH PASSION PROJECTS
You know the community and change you want to make and you've started to make a difference. Now you need to understand how to turn the idea into funded social impact, or scale your existing work.
CIVIL SOCIETY LEADERS
You work in programmes, or lead a Civil Society Organisation. You need a fundraising plan and a structured approach to high-value fundraising that builds on what you know, your connections, and resources.
DON'T JUST TAKE OUR WORD FOR IT...
"Packed full of engaging and informative content, Craig's bite-sized videos throughout the chapters create a transformational journey for the learner."
Elise Chambers
Partnerships Manager, Hubbub Fundraising
"Motivating! Informative! Succinct! This brilliant course spoke to me as a "reluctant" fundraiser who prefers to do all parts of the Foundation's work over this!"
Jessica Wawoe
Chair, Tribal Wisdom Foundation
"Craig is a rare breed of fundraising guide, one who only feels successful if he has transformed your fundraising income and sustainability. He is not a '5 %er'."
James Whiting
Former CEO, Malaria No More UK
BITESIZE LESSONS
We know that fundraising can be demanding and that doing it is the only way to truly learn the craft.
We don't want to overwhelm you, so every chapter is broken down into 12-18 short 2-5 minute films.
And, a new chapter will be released every two weeks, so you can pace your learning and have the space and time to put it into real-life action.
WORKBOOKS
Download each chapter's PDF Workbook to consolidate and tailor your learning.
The full course workbook has more than 100 pages, it's a valuable resource and will help you to reflect on your progress. 
Feel free to print it out and scribble all over it, or complete it using the editable PDF version - it's up to you.
TOOLS & TEMPLATES
Our suite of PDF and Excel tools and templates include the Fundraising Matrix, the Fundraising Dashboard, your First Donor Meeting planning template, a Donation Table, a Donor Management Tool, etc.
These have been designed to help focus and guide your fundraising (and consolidate your fundraising guru status with friends and colleagues).
COMMUNITY OF PEERS
When you purchase the course, you can join our small, but growing online community of peers.
It's a place to learn together, to seek and bring answers to fundraising questions big or small.
FULL CERTIFICATION
Fundraising income will be the best measure of your success but, if you complete the full course, you will receive a Fundraising Radicals certificate to hang on your wall.
RESEARCH & RESOURCES
Download relevant research and practical resources that will help you dive deeper, explore the evidence behind the theory, and sharpen your fundraising practice.
BUY A COURSE, GIVE A COURSE
When you purchase a Fundraising Radicals Online Course, we will match your commitment by donating a FREE course to a small Civil Society Organisation based in either Asia, Africa, the Middle East, or Latin America, via our Global Radicals: Fundraising Leadership Programme.
My story
When I first set out to fundraise, nearly 30 years ago, I was really, really, really, bad at it. I tried and failed to raise just a few thousand pounds. Twice!
I was frustrated and really hard on myself. But looking back, I had no clue how to do this thing called fundraising. I had no one to guide me, to point me in the right direction. I had no one to help shortcut my way to fundraising success. I had to make my own mistakes and waste lots of time learning for myself what works and what doesn't.
Thankfully, since then, I've turned it around. I've now worked alongside donors, fundraisers, and nonprofits in more than 100 countries.
My training, guidance, and tools have helped more than 1,000 people like you (from first-time fundraisers to professional fundraisers, CEOs and trustees) to secure the funding they need to turn their idea into social impact.
I'm now a "world-class, award-winning, expert in global fundraising" (apparently!) but I will never, ever forgot how lost and confused I felt as a first-time fundraiser. I know that anyone can learn to fundraise and I hope that you think "if this, introverted, former mathematician, former accountant, can do it, maybe I can too".
Now, I can't do the fundraising for you. That's on you. But if you come committed, I will give you everything else you need to get your project or charity funded. I'll share the knowledge and tools you need to do fundraising.
I'll bring you clarity and build your confidence and together, step-by-step, we'll get give you the very best chance of getting your project or charity funded.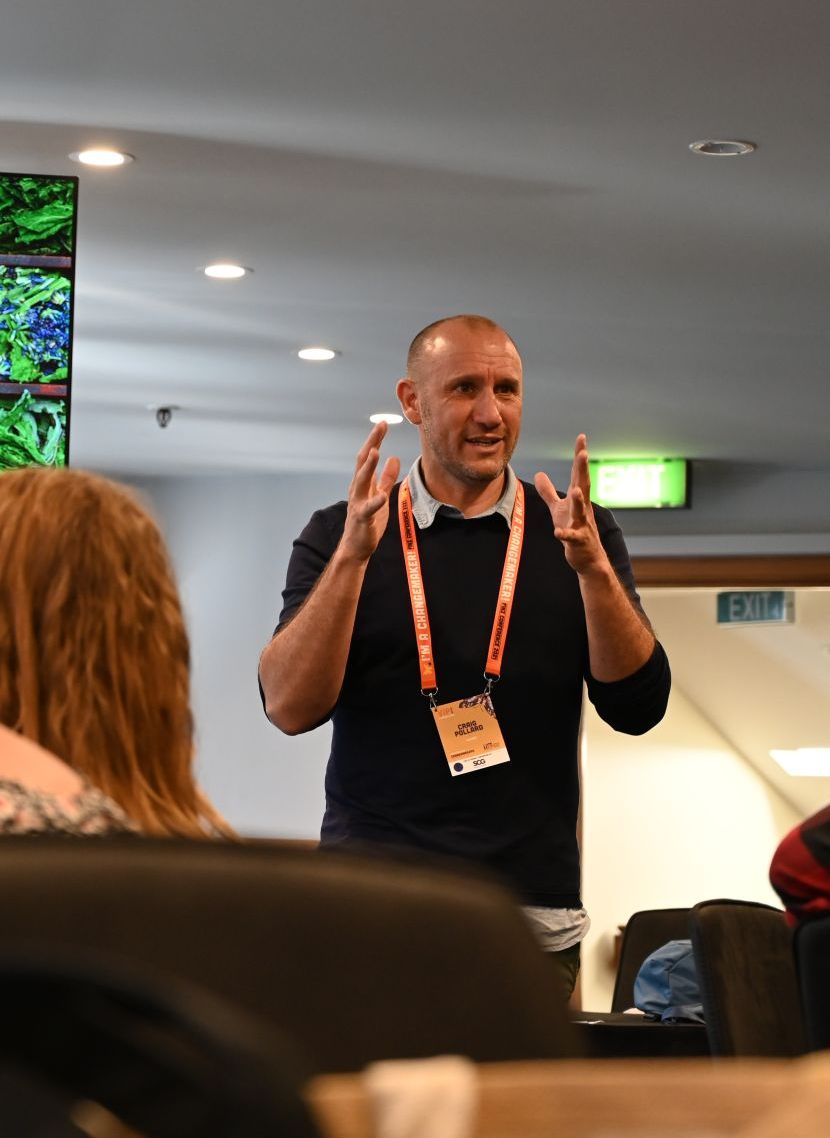 Why I built this course.

..

There are four key reasons why I invested thousands of hours of my time into developing this course:
I've never forgotten how daunting it is to take those first steps into fundraising.
I wanted to create something that is simple, clear and structured, a true step-by-step path to getting big donations.
I wanted to offer an affordable alternative to people who cannot afford consultancy fees so I could empower them to make a difference in the world through their own projects.
I wanted to create something to guide the younger version of me - give him a shortcut so that he wouldn't have to waste all of that time, make all of those mistakes.
So I founded the Fundraising Radicals. This course is about sharing the fundraising knowledge and tools that are used every day by leading fundraising consultants (like me) and the world's best fundraising professionals.
It's about making great fundraising more affordable and accessible for everyone.
For me this is personal... the world needs more people like YOU! People with ideas that will make this world better, and the commitment to make them happen.
Invest in your high-value fundraising knowledge and skills -join the Fundraising Radicals Online Course

TODAY

!
What's so special about THIS course?
What makes students who have taken this course, and the testimonials I have seen, so successful?
Will I get a course certificate?
Do I need previous experience to get the most out of this course?
I've been in fundraising for a few years now, is this course for me?
I'm not a shiny "fundraising" type, should I even bother trying?
How much time will it take to complete the programme?
If I don't like the course, can I get a refund?
Can my team go through this course with me?
H​ow long do I have to access this course?
TRY BEFORE YOU BUY!
We know how important it is to invest your fundraising time and cash wisely on a course that delivers what you need, so you can try the first chapter of the course for free to check the fit! 
Check Out The Free Preview